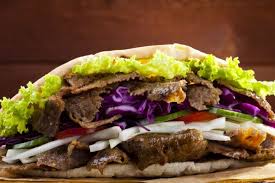 SAVE 10% on online orders via our app and websit.*
We offer FREE DELIVERY on orders over £8.00 and within a 3 miles radius. These savings are not available on Just Eat.
The Denton Kebab House is situated in the heart of Denton in Manchester, offers mouth-watering Indian cuisine, including Kebabs and Pizzas. We are renowned throughout the Denton area for our divine style and presentation of traditional Indian cuisine; this is achieved by paying special attention to every fine detail and only using the very finest ingredients. 
If you are looking for the most exquisite Indian food in the Denton area, then take a look and order from our easy to use online menu, you will see that we offer something for every member of your family. 
If your favourite meal is not on our menu just call 0161 320 0336 to ask us, and our chef will happily try and prepare it especially for you. Each individual dish is freshly prepared, and cooked using only the finest ingredients. Our open plan kitchen allows you to watch our team prepare your food, right in front of your eyes.
You can stay at home and just order your food online for delivery or come and collect a scrumptious meal and get a 10% discount.*
*T&C apply, and minimum order must be £15 to get 10% off.
2 Poppadoms, Onions & Chutney
Salad | 2 Onion Bhaji
1 Balti Chicken
1 Pilau Rice
2 Poppadoms, Onion & Chutney
Salad | 2 Onion Bhaji
Chicken Bhuna | Lamb Korma
1 Aloo Bhaji
2 Pilau Rice | 1 Naan Bread
2 Poppadoms | Onions & Chutney | Salad 
4 portions of Onion Bhaji | Seekh Starter
Chicken Korma | Lamb Rogan Josh | Chicken Tikka Masala | Lamb Karahi
Mushroom Bhaji | Bombay Potatoes 
Garlic Naan | Plain Naan | Portion Chips | 2 Pilau Rice
Monday:        16:30 – 00:30
Tuesday:        16:30 – 00:30
Wednesday:  16:30 – 00:30
Thursday:      16:30 – 00:30
Friday:           16:30 – 02:30
Saturday:       16:30 – 02:30
Sunday:         16:30 – 01:30
We are also open on most bank holidays.